Rob Who?
Rob Milton, from Calgary, Alberta, is a caricature artist and a creative freelance illustrator with a quirky style and a good sense of humour. His services are available for event entertainment, private commissions, or corporate contracts. He has a Bachelors of Design degree from Alberta College of Art and Design and has been a working professional since 2009.
Want to take Rob somewhere beautiful for your event?
Well that sounds awesome, Rob is based out of Calgary, Alberta but is happy to travel. Rob frequents places like Banff, Lake Louise, Canmore, Kananaskis, Waterton, Red Dear and is happy to consider further destinations. Please mention your event location when you request a quote.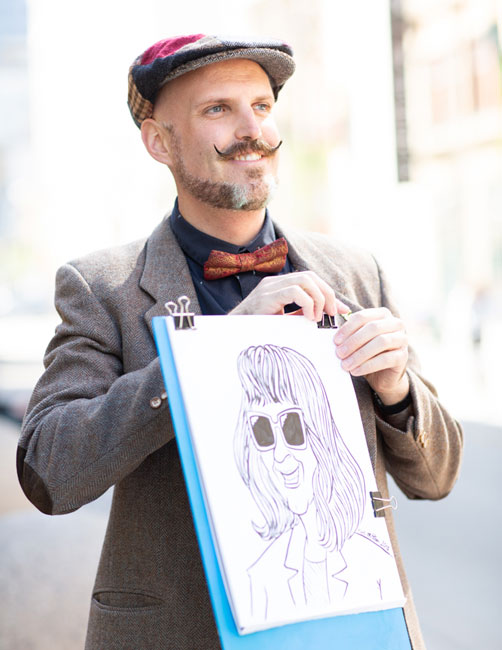 Caricature Artist Rob Milton- Photo by Gillian Williamson at Studiolumen.ca
To see Rob's Client list click Here.